Here's a Hog and Frog Game which I hope your children will enjoy.

It's based on the story, Hog and Frog and is designed to encourage children to read while having fun. There's a game board to print out....
as well as Hippity Hop Cards which children need to read and follow ...
It has been trialled at our house and some minor alternations made. The boys wanted more HH (Hippity Hop Spaces) added to the board because they enjoy reading them so much.
You are welcome to print the game board, cards and instructions for free.
Here are the links you'll need:
The Hog and Frog Game Board page 1 and 2 along with the Hippity Hop Cards & Game Instructions: (printed on two A4 sized sheets of paper/card)


We sincerely hope you'll enjoy the game! Let me know how you go.
Have fun!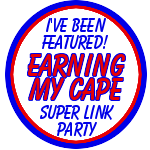 You may also like these activities:
| | |
| --- | --- |
| We Have Apps | Soapy Slime |
Return to the Articles List for other children's learning activities or children's book reviews.